Features & Functions
Ubitrac have created a selection of location-based features/functions that can be used to create a solution tailored for you.
Key Features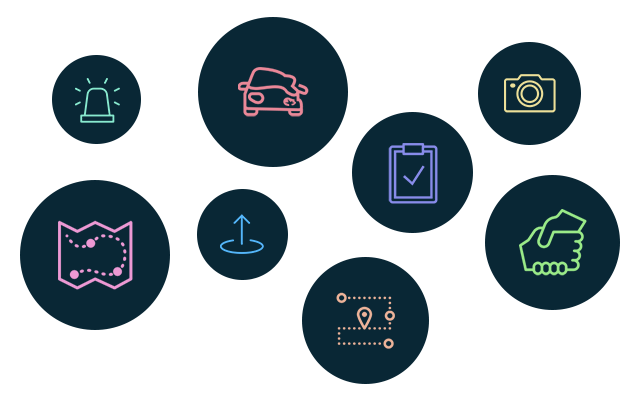 Over time, our catalogue of location-based functions has grown - we now have over 65 functions available. From smartphone tracking to productivity tools, our functions are designed to be configurable so we can create a software solution designed for you.
We always strive to be at the forefront of location-based services so we will always work with our customers to develop new features.
Detailed below are some of our key features.
Key Features
Real-time asset tracking
Asset tracking allows our customers to keep track of what's important to them. We can provide a solution that yields detailed location data for your assets such as latitude/longitude coordinates, travelling speed and direction of travel. This data can be visualised on a map so you can track the assets as they move across the world in real-time.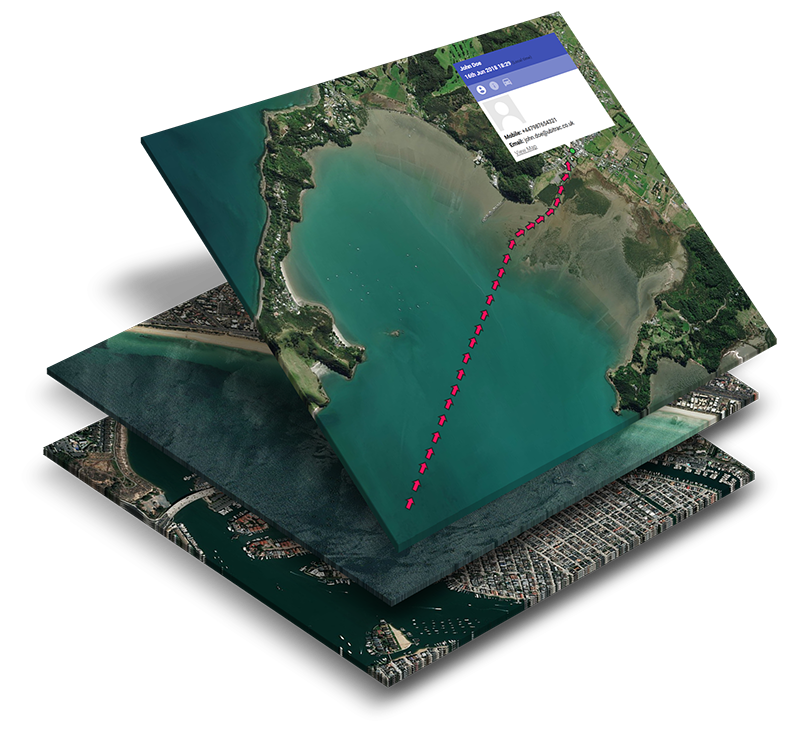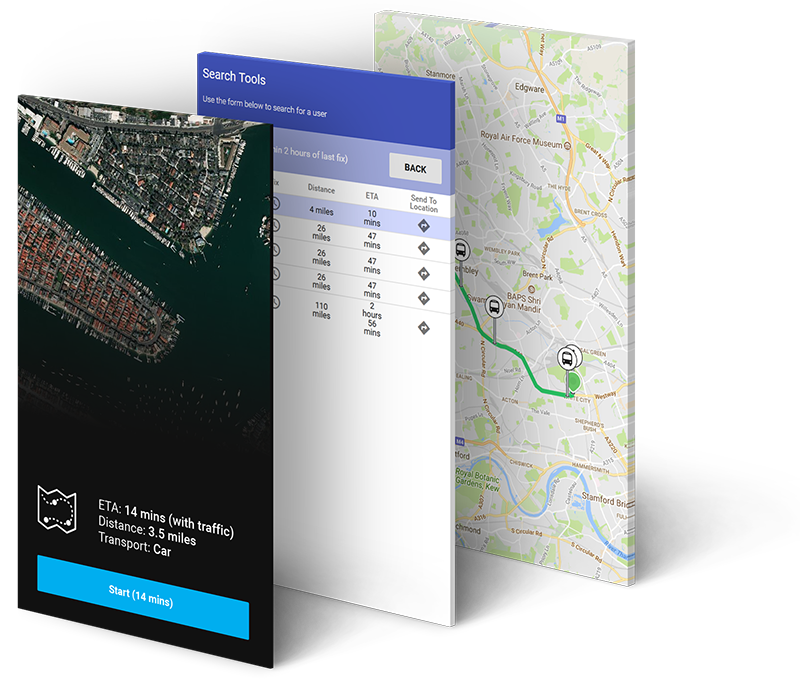 Key Features
Intelligent routing
Our intelligent routing feature gives you the tools to create efficient travel routes for your tracked assets. Suggested routes with estimated travel times and real-time traffic conditions allow you to maximise your asset's time.
Key Features
Geo-tagging
Our geo-tagging feature allows end users to record photos, audio, video and documents with embedded location data. The media can then be represented on a map so users can visualise the location in which it was recorded.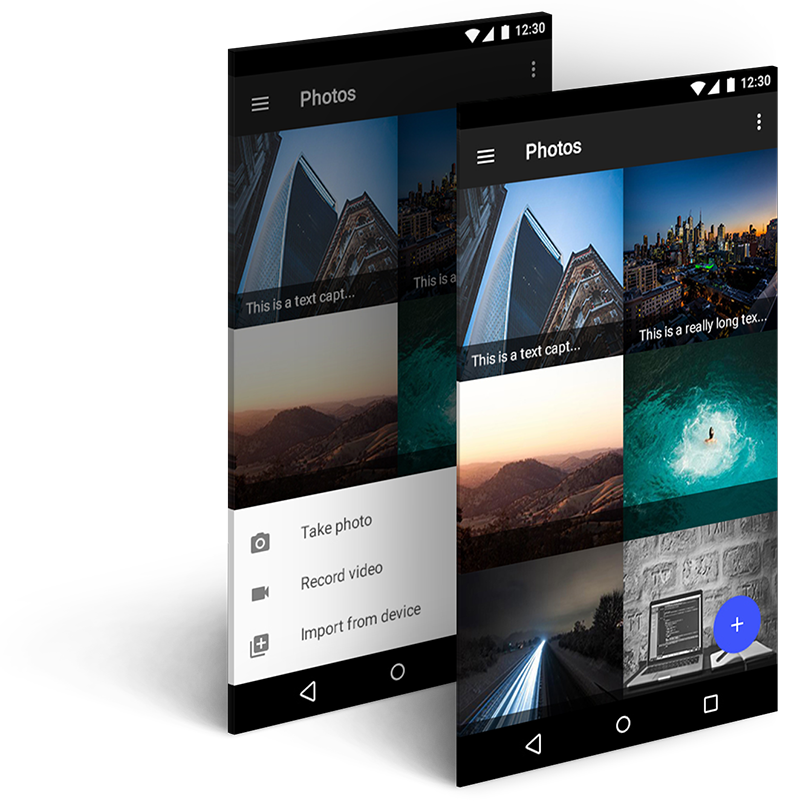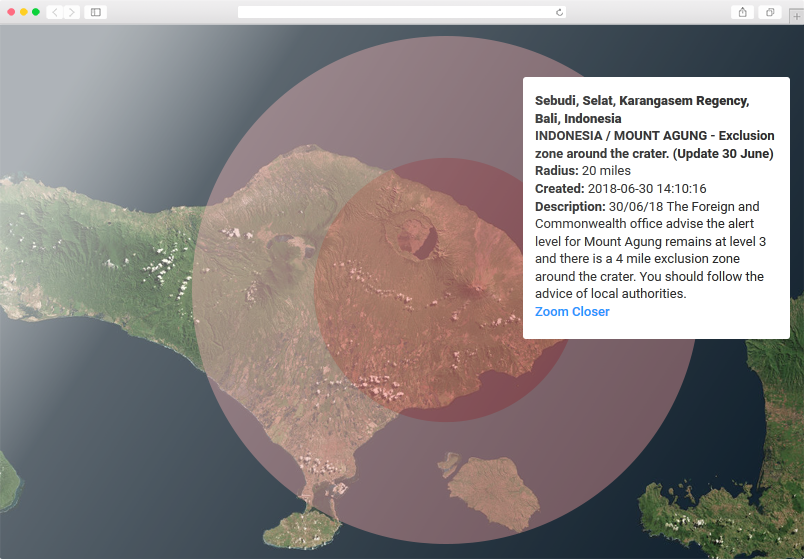 Key Features
Geofencing
Geofences are virtual areas that can be used to trigger events when a tracked asset enters or leaves a defined zone such as an appointment, building, city or even country. This information can be provided immediately for alerting/reporting applications or time-critical solutions such as our very own Emergency Response Centre.
Key Features
Task scheduling
The task scheduling functions allow dynamic and intelligent allocation of tasks based on location, skills and availability. Task information can be shared seamlessly from administrators to devices to act as a streamlined job allocation tool.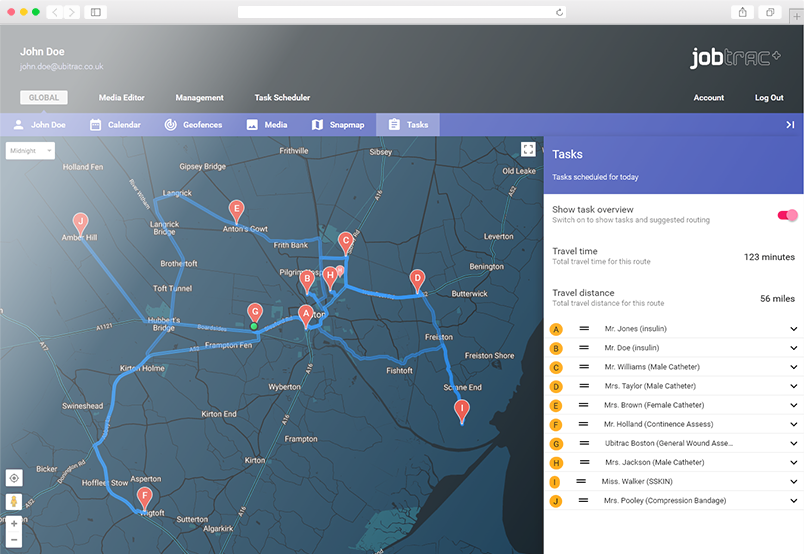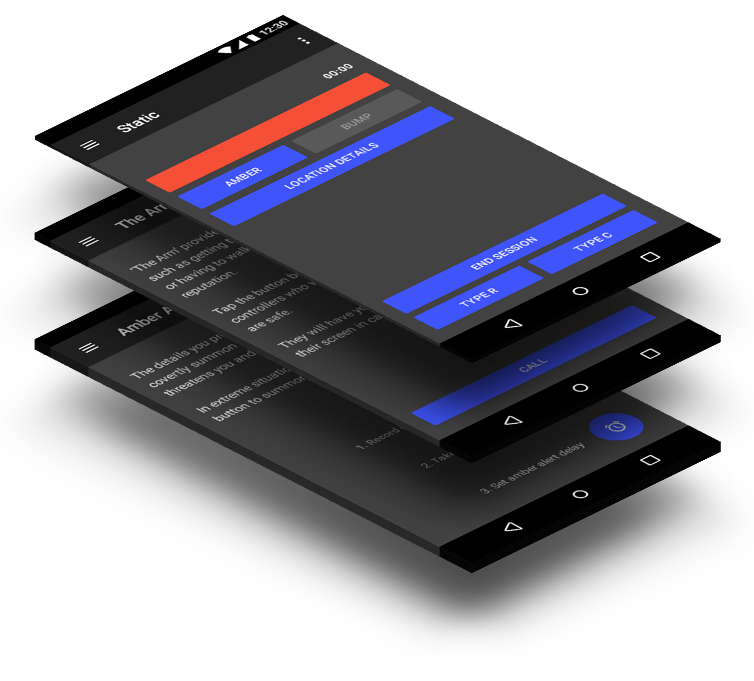 Key Features
Safety & lone-worker tools
We have built a number of safety functions to create a fully compliant lone-worker solution and emergency summoning device. End users can benefit from functions such as emergency calls to our dedicated Emergency Response Centre, covert calls and amber alerts.
Key Features
Emergency Response Centre
We've delivered an incredibly professional Emergency Response Centre (ERC) to provide proactive and reactive cover for tracked assets. The ERC provides proactive intelligence, risk assessment and management services along with professional incident response capabilities.
Not only does our ERC act as a 24/7 alarm receiving centre for lone-workers but it also provides safety and emergency information based on intelligence gathered from world events. This information is collated and analysed by our specialised team in the ERC.
The ERC is manned by high quality, ex-military staff with backgrounds in intelligence, air traffic control and logistics to give unparalleled incident response management.